HP CP1518ni is on sale ONLY $199.64 in Staples valid Oct 4 – 19, 2010! HP CP1518ni is a compact, powerful digital colour Laser printer.
HP CP1518ni has the built-in flash memory card slots. HP CP15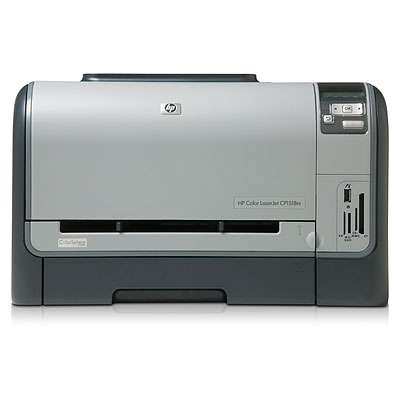 18ni have the fast speed for print: Up to 12 ppm for black and up to 8 ppm for colour print.
HP CP1518ni printer uses HP CB540/541/542/543 toners. We have all colours toner cartridges (HP CB540/541/542/543 New compatible toner cartridges ) with lowest price guarantee in stock right now. We are offering you the best quality cartridges with the lowest price guarantee and after-sale service in Canada. Here is link for the product that we offered for HP CP1518ni:
HP CB540A New Compatible Black Toner Cartridge

HP CB541A New Compatible Cyan Toner Cartridge

HP CB542A New Compatible Yellow Toner Cartridge

HP CB543A New Compatible Magenta Toner Cartridge
We also offer different printers and ink/Toner cartridges for our customer. All of our ink and toner cartridges have one year warranty. If you have any other question or concern, feel free to contact us at 1-866-979-7463 during our business hour (Monday to Friday from 6am to 5pm PST) or visit our website www.123ink.ca for more information.